Overview
Okinawa Christian School was established in 1957 to provide Christ-centered education for the children of evangelical missionaries. OCSI currently serves over 500 students in our PreK-12 program.
Our classes are taught in English, and we use an American-style curriculum that addresses the whole person, is Biblically based, recognizes all truth is God's truth, emphasizes sharing the Gospel and discipleship, and encourages Biblical thinking and living.
School Profile
Click here to see School Profile 21-22
Affiliations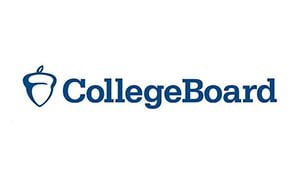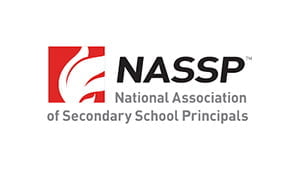 Japanese Government Status
学校法人 Gakkou Houjin/Incorporated Educational Institution [Japan] 各種学校 Kakushu Gakkou/Miscellaneous School [Okinawa] 特定公益増進法人 Tokutei Koueki Zoushin Houjin/Special Public Interest Promotion Organization [Japan National Tax Agency]
Academic Calendar
The academic year has 180 instructional days and is divided into two semesters (August-January and January-June). The middle school and high school use a modified block schedule.
Accreditation
OCSI is jointly accredited by the Association of Christian Schools International (ACSI) and the Western Association of Schools and Colleges (WASC). This joint accreditation:
Affirms that OCSI meets the standards of quality established by the international school community.
Provides validation of OCSI's credibility.
Promotes accountability to the school community.
Improves instruction targeting increased student achievement of the expected student outcomes.
Encourages the evaluation of biblical and spiritual integration.
Allows OCSI graduates to qualify for admissions to Japanese universities with English-based programs, as well as colleges and universities in the US and other countries.
The accreditation process uses a 6-year cycle:
Year 1-2: OCSI submits school improvement reports to ACSI and WASC.
Year 3: A visiting committee from ACSI and WASC visits OCSI to assess progress on school improvement.
Year 4-5: OCSI submits school improvement reports to ACSI and WASC.
Year 6: OCSI completes its self-study report, and an accreditation team reads the report, visits OCSI, identifies strengths and growth areas, and reports its findings to ACSI and WASC (most recently completed in Spring 2018).
History
Okinawa Christian School was established in 1957 as a school for the children of missionaries living in Okinawa. During the first year, Mrs. Esther Austin taught a class of 11 students in Mashiki, in Ginowan.
The school eventually moved into a more permanent facility on present-day Camp Lester (then called Camp Kuwae) consisting of two Quonset huts. Missionary parents who started the school were aware that many other parents desired a Christian, English-language education at an affordable price. Believing that every child deserved an opportunity to receive an education taught from a Biblical perspective, the missionaries decided to open the doors of the school to any child, regardless of religious affiliation.
Looking forward to the future, OCS purchased land on Hacksaw Ridge in Urasoe City, a site of fierce fighting during the Battle of Okinawa in WWII. By 1965 students moved into a new, larger school facility (pictured at right). This expansion led to OCS celebrating its first commencement when the graduating Class of 1969 received their diplomas.
By 1986, OCSI was looking to expand again. OCSI purchased the current Yomitan campus in 1996 and began classes in this new facility during the 1996-1997 school year.