Meet our Leadership Team
Megan Roe (Head of School)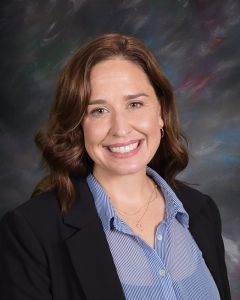 Megan is from the United States and graduated from the University of Missouri with a Bachelors of Science in Education and has an M.S. from Fort Hayes State University in Instructional Technology with a building administration endorsement. She is currently pursuing her doctorate degree through Liberty University. She has over 15 years of experience in international education in Japan (Sapporo and Tokyo), having served as a teacher, curriculum coordinator, and principal. Megan enjoys the beautiful ocean view and the kind students at OCSI. She also enjoys spending time with her husband and three daughters, spending time in nature, and drinking coffee.
Sosro Wibowo Karsosoemo (Business Director)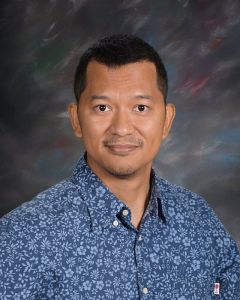 Sosro is from Indonesia. He graduated from Waseda University with a Bachelors of Science in Industrial System Engineering. He worked in the IT industry for 14 years, spending the last 8 years managing projects for Symantec. In 2015 he moved to Okinawa with his wife and son and worked full time as a church leader. Having blessed with a daughter since then, he enjoys raising up family in this beautiful island and being part of OCSI team serving God's work in Okinawa.
Dan Pallmann (Secondary Principal)

Dan was born and raised in New York, but made his way to Hawaii and eventually to Japan. In 2003 he moved to Okinawa with his wife. He holds a Masters of Arts in Education from Liberty University. After teaching in the classroom for 19 years, he now enjoys the challenge of serving as principal. You might find him enjoying a cup of coffee or strolling on the beach with his family.
Sarah Turner (Elementary Principal)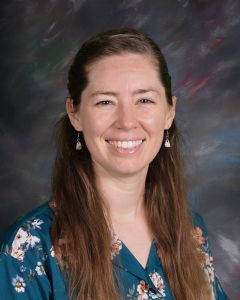 Sarah was born in Florida, but moved to Japan at 2 months of age. She grew up outside Tokyo until graduating from High School at Christians Academy in Japan. She graduated from Johnson University and received her B.S. in Elementary Education and Bible with an emphasis in ESL. In addition, she holds a Masters of Arts in Holistic Education. Sarah has taught 1st grade for 7 years at OCSI. Sarah enjoys traveling, drinking tea, and unique earrings.
Alex Sartore (Operation Director)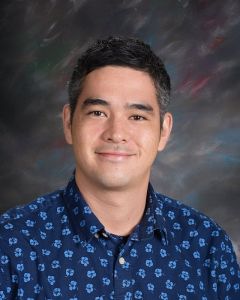 Alex was born and raised in Okinawa, Japan. He attended OCSI from the first grade until he graduated high school. He graduated from the University of North Carolina at Greensboro with a degree in International Business. Alex's beautiful wife is also an OCSI alumni, and they have four children together. Alex enjoys good coffee, juicy burgers, and taking photos of his family. He is thankful for the opportunity to serve and give back to OCSI!
Brad Skarin  (Director of Teaching & Learning)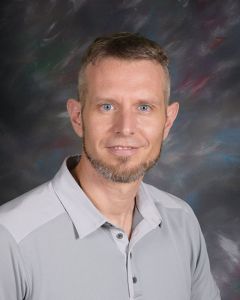 Brad grew up in Maryland, but has lived in Okinawa since the Marine Corp sent him here in 1998. He holds a Masters of Arts in Religion and a Masters of Education in Curriculum and Instruction. Brad served as a teacher at OCSI for 13 years teaching mostly secondary Math, Science and Bible before transitioning to Director of Teaching and Learning. He is the proud father of 4 current OCSI students and enjoys spending his free time outdoors; biking, running, and paddle boarding. Brad loves Jesus and education and is blessed to be able work at OCSI where he can pursue those two passions.
Board of Directors

Meet OCSI's board, a group of volunteers along with OCSI's head of school:
Chris Eyre (Board Chair)
Toshitatsu Horii (Vice Chair)
Emma Ikehara
Shingo Kawasaki
Shu Aoki (Auditor)
Jon Simburger (Auditor)
Larry Brantley
Cindy Cloud (Secretary)
The board uses the policy governance model. The board sets the mission and vision, and the Leadership Team implements the mission and vision, which includes helping students achieve OCSI's expected student outcomes. Board activity is monitored by the auditors and council, in compliance with the Articles of Incorporation.
Parents, please review…..